Android phones are the most affordable Android devices available. Since they are available from different prices ranges varying low-end devices to flagship phones. Many Android users does not has flagship smart phones. So low-end and mid-range devices does not has high performance internals like flagships. So slowing down is a common problem faced by many people.
Having low internals or less powerful CPU, RAM and battery cause your device to slow down quickly over time. Using excessive amount of apps and games, not managing internal storage files are the common problem caused for slowing down. Some use File explorer to clean their phone storage space to get more space and performance. But it is not the recommended way. Deleting files manually will delete system essential files. It may cause lots of issues like system malfunction, app malfunction and etc.
Use effective junk cleaning application like clean master apk, NOX Cleaner, AVG Cleaner, CCleaner and etc. Here we discussed about NOX Cleaner. Unlike Clean Master, NOX Cleaner available on Google Play Store, which make it easier to download on any Android phone. You can search for best junk cleaner on internet for more ideas.
Features of NOX Cleaner for Android
Max Junk File Cleaner – Cleaning media files and downloads will not release expected storage on your phone. That is because of junk files. There are many ways that junk files get collected. Caches, residual files from uninstalled apps like app date, backups, residuals from updates, and etc. You can quickly find and delete all this Android junks to get more storage and performance.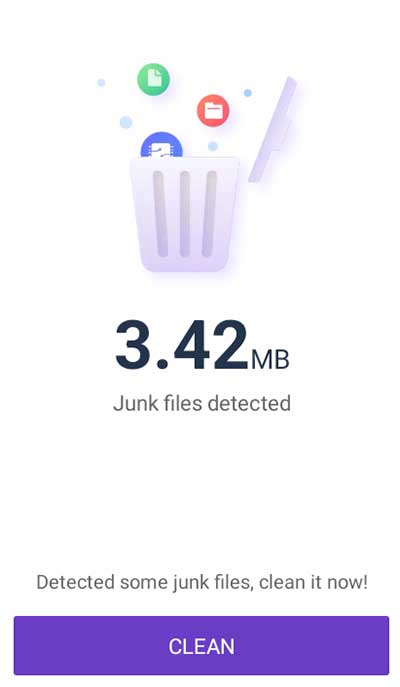 Real Time Anti Virus Scanner – It is a must to have effect antivirus to protect from viruses and malwares that slowdown your phone. No need to install separate app. NOX player comes with built in antivirus tool. This tool will scan your device and protect it from adware, viruses, malwares and potential privacy threats.
Performance Booster – Most effective to way to boost Android device speed by cleaning RAM. Use Memory booster feature to quickly close all opened apps, tasks, background processers to run your current application or game at max speed. Use this feature when your device start to slow down.
CPU Cooler – When there are many unwanted apps, background tasks, services running, CPU get hotter and hotter. You may feel that you phone is too hot even without using it. That is because of many unwanted background processers. Use this feature to reduce CPU workload by removing all those unwanted processers and apps.
Above listed only few features of this application. Feel free to download this application using your default app store and enjoy powerful and smooth phone experience for free.
Download NOX Cleaner App
This is a free Android junk cleaning and performance boosting app. You can easily download and install this app on any Android phone and tablet to get free storage and performance boost.
| | |
| --- | --- |
| Size: | 40.6 MB |
| Ratings: | 4.4 stars |
| Downloads | 100 Million plus |