Clean Master
Is your Android phone slow and delays when opening apps and games? Use Clean Master apk to boost phone speed instantly. Remove all junk files to get free storage space without deleting your photos and videos. Manage apps, remove viruses and malwares, clear junk notifications and more for cleaner and optimized Android phone.
– Speed up your Android phone with minimum delay –
ADDITIONAL INFORMATION
| | |
| --- | --- |
| Package: | com.cleanmaster.mguard |
| Size: | 39.5MB |
| Version: | v7.5.3 |
| Last Updated: | 06th October, 2023 |
| Category: | Utility |
Clean Master apk for Android
Best junk cleaning and performance boosting app for your Android phone. There are many factors cause your Android phone to loose performance and storage space. As a result, you may experience various other issues like delay in opening apps, very slow response to touches, quick battery draining, lots of junk notifications, privacy issues and more.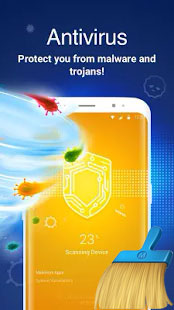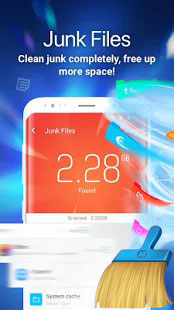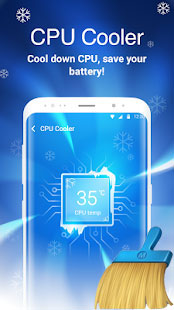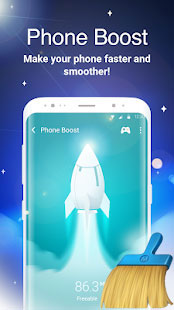 Most of you install games and apps using play store or online. Half of those apps and games are never opened or not using anyone. Keeping those apps and games cause many problems. Because those unused apps has background tasks or processers to keep them updated, to push notifications, to get repeated backups and more. As a result, amount of CPU, RAM and storage available will be occupied by those unused apps and games causing your phone to slow down. Use clean master app to detect and remove those unwanted apps.
There is a time where uninstalling apps, removing your photos and videos does not free expected amount of storage space. It is due to junk files. Caches, backup files. residual files from uninstalled apps, duplicates files, unused downloaded files including apk files and more are called as junk files. It is hard to find junk files by yourself. It is a time consuming process. Instead use junk cleaning feature to scan your phone storage space and get rid of junks quickly. You will be amazed by the amount of storage freed after removing junks.
This Android Cleaning tool offers many tools to keep your Android phone cleaner and optimized. Antivirus, Notification cleaner, CPU Cleaner, App Manager and more. Install this app when you receive "not enough storage" warning. Use CM lite or Clean Master lite app if you are unable to get free storage to install full featured clean master app. Use CM lite to remove junks and unwanted apps and games to free storage space and boost performance.
Features of Clean Master App
Six main features of Android cleaning tool. They are
Junk Files Cleaner– Junk cleaning include detecting and removing unwanted cache files, residual junk files, AD junk, Obsolete APK Files, and free up memory.
Phone Boost – Phone boost option shows all the running apps and games with the amount of RAM used. You can tick which apps to close in order to free RAM and to reduce CPU load. By doing that you can increase the performance of your phone and tablet.
CPU Cooler – If you phone running too hot you can check current CPU temperature using this option. It shows which apps and games cause CPU to rise in temperature. It is a common thing happen when you play games. But it is nicer to have this feature. If you are experience phone heating even without using the phone. So you can diagnose this issue using that feature.
Antivirus – This app has built in Antivirus for free. Once you click on Antivirus button it will scan your device for malicious files, apps and even recent updates. It also checks privacy protection status, Wi-Fi security and etc.
Battery Saver – This shows all background running apps and tools. You can select and hibernate unwanted apps to save your battery life.
Notification Cleaner – Say goodbye to annoying notifications. Remove or block all annoying notifications and have nice and important notifications only.
Click here for all features and tools of CM
How to Install
If you have Google Play Store installation is pretty simple. Because installation is same as other apps. Just go to Play Store and search "Clean Master" and install.
For those who does not have play store have to download the application from the internet. You have to download the Apk version of this cleaning app. It is the android version of that app. You can download official version here. Installation will be somewhat different from device to device but the procedure will be the same.
Step 01: Download Clean Master app. Click here to download.
Step 02: If you receive a message saying "Install Blocked" then you have to enable "Unknown Sources" option from settings. You can easily find that option by clicking "settings" button appear with that message.
Android system will notify enabling that feature may be harmful to your device. Don't worry. because you are not installing any harmful app. That is to warn you that you are installing app away from play store.
Step 03: Once you enable that feature installation will run smoothly.
Recommended Apps