Hi everyone! Are you in need of cleaning your android app or your computer? Then for your relief here is a master of cleaning unwanted things from your device. Yes, that is the Clean Master App. As the name tells this app is a master of cleaning. What you want to clean from your device? Sometimes you may not have a clear idea about the unwanted things that are included in your device. Removing these things will help to enhance the functionality of your device. These unwanted things together with different types of viruses helps to slow down your device. Are you in need of waiting and watching about that risky things to happen? I am sure all your answer is, "No". Then why are you waiting further? Try this master app Clean Master. You can download this app freely from your Google Play Store. This app is very easy to use and understand by even a beginner.
Once you downloaded and opened this app in your device you can see the things that will be doing by this app.
Feature of Clean Master App
Deleting junk files
Boosting your phone/ device
Cooling the CPU
Protection against virus (antivirus)
Saving your battery
Cleaning notifications
Wi-Fi security
In addition to the above when you scroll down you can see some more options that you can select including AppLock, Photo cleaner, Safe Browsing etc.
This app acts as a utility app and as well as an antivirus app. utility app process the functions such as back up, security, file management, disk repair, etc.
Do you like your phone to get slower and running low storage? Junk files are the temporary files that will be created temporary by the apps in your device. They are basically for temporary use. But these will be stored in the device and they consume the storage space that can be used to store other useful data needed by you. In addition these files will slow down your device. Therefore the deleting or removal of these files are important. So here is the app that delete your junk files, residual files that no longer needed by your device and save your storage and boosting your device. In here you don't need to worry thinking that " is that ok to delete junk files from the device ?" Because junk files are files needed only temporary by the device. Piling up those files is with no advantage.
Actually I can introduce this as an all-rounder. Because it does all the things needed by you to maintain your device in a better condition.
Imagine that your phone is full of pictures, audio, video and files that no longer need by you and you haven't opened them for a long time. But those consumes your storage space. This app finds and identifies them and inform you to delete or do necessary action. By using this app you can delete or move your data. In addition think that you have mistakenly deleted some of your important data manually, this app gives you an opportunity to restore them.
Download Clean Master App Android
This app is a combination of so many options that will need to free up your space, then boosting up the device and also protecting your device from harmful viruses and software.
Click below download link to download latest version of Clean master APK for Android.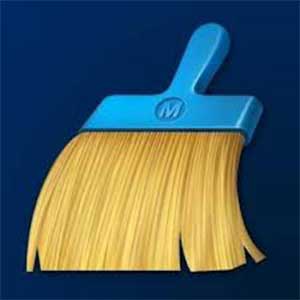 Through this article I tried to give only a brief introduction to this master clean app Clean Master. So we will meet again soon with more details about this marvelous App.