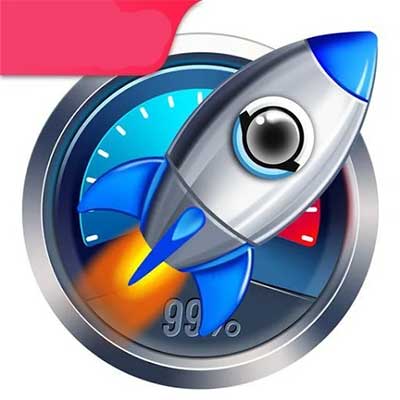 | | |
| --- | --- |
| Name : | Speed Booster APK |
| Version : | v2.3.1 |
| Size : | 9.3MB |
| Package : | com.litetools.speed.booster |
| Category : | Utility |
| Ratings : | 4.6 out of 5 |
| Requirements : | Android 4.1 and latest |
| Last Updated: | 11 August, 2021 |
| Price : | Free and contain in-app purchases |
What will you feel if your Android mobile gets stuck while watching something very interesting? I am sure that it is not a nice experience. We may get little bit disappointed and sometimes get angry. For that there is a solution. That is the cool and a great app Speed Booster.
What is Speed Booster?
Speed Booster is an app that indeed helping you to ensure the better performance of your Android device.  The app helps in increasing the speed of your Android. It offers you a superb browsing speed as well. Besides, it aids you to play your games without getting annoy by the speed of the game play and also you can save your battery life too. Try Clean Master for free.
Every Android phone must have any effective optimization app. It is hard to keep internal and external storage full clean without a cleaning application. All most all apps and games create junks. For example, extra files remained after updates, redundant backups, and etc. Certain apps does not remove all available files from your devices after uninstalling. Specially messaging apps. They keep backup of your chat history on your device to restore if you reinstall that app.
Features of Speed Booster
Some major special features blend with this app. They are cleaning the memory, saving the battery and boosting the speed of your Android.
Cleaning:
To maintain a better performance of the Android, we must clean it from time to time. This app is helping a great in this need. The Speed Booster clear the RAM, internal memory and some other dirty files. This clearance helps to have more space for the other important files of yours. Additionally, this cleaning includes removal of the cache and the cookies too. As a whole we can say that the app clears all the junk files from the device. Junk files means unwanted files in the Android. The turbo junk cleaner cleans the device thoroughly.
Besides, of you want to remove the duplicated files like duplicated photos, audios, videos, etc. this is the best app that you can own. Just by a single tap the app finds the duplicated files and delete them. This ensures more storage space.
Saving the battery
The app detects high energy or power consuming apps and hibernate such apps. This prevents the unnecessary heating of the CPU and the battery. High battery draining apps are sleeping if you have this app with you. So, ultimately this will lead to save your battery as well as it extends your battery life too.
Boosting the Android
As we already know a clean and a tidy Android will definitely perform in a better way. You can have a better experience and a speed while browsing the internet and as well as a better gaming experience as well. The above tasks of cleaning and hibernating unwanted background running apps are definitely drive the Android towards a faster performance.
In addition to the above-mentioned tasks the app helps you to manage your other Apps in the Android, to clean notifications and so forth. This app Speed Booster is worthy to try by every Android user. It is very simple to use and easily understandable.
You can download this app directly from play store for free. You can use any other third party app store app, if your play store services are not available. Use AC Market or Aptoide to download this Android Speed Booster for free.