Clean master apk is a marvelous app that will help you to keep your android clean and tidy. It helps to optimize your android by cleaning unwanted things from your device. It also acts as an antivirus app too. In addition it helps to free up the storage space and speed up your device. It will help to shut down the unwanted apps that are running on the background and helps to save the battery and also optimize the device
There are some important key features that will include in this app :
Junk cleaner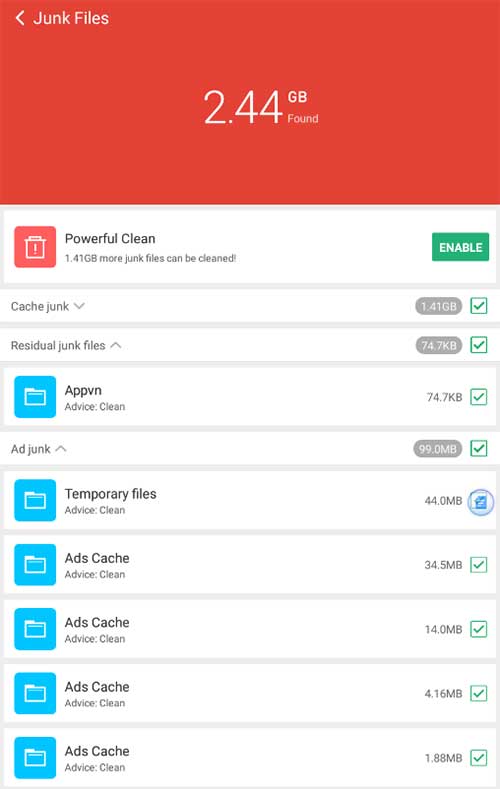 This helps to remove unwanted files that are stored up in your device. Without your knowledge many uninvited files will be stored up in your device making it memory full. These junk files may include cache junks that are generating when you are browsing through your network browsers and through social media apps and include residual junk files which are generated by various apps. But though these apps are uninstalled these residual files may not remove from your device and acts as junk files which are with no use further. So thanks to this clean master app you can get rid-off these annoying files. When cleaning these junk files the app will find each and every junk files in various apps and disposable size of the junk files may viewed.
Notification cleaner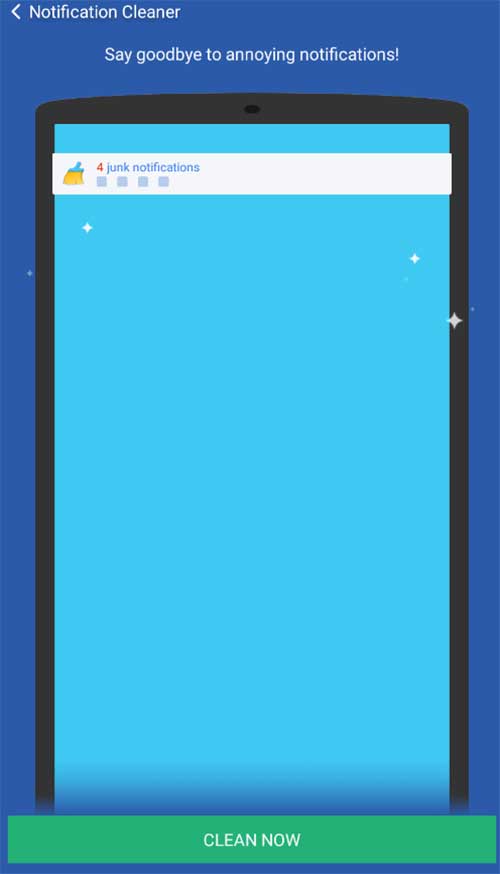 How many notification you receive per day? I think it is sometimes more than 100 notifications. These can be message notifications, software update notifications and other notifications from the other apps. Normally most of the apps in your device produce notifications. But when notify once, these notifications are of no use. So you should not allow these notifications to be piled up in your device. You need to remove these notifications. So this clean master app provide opportunity for you to delete these notifications from your device making it storage free.
Antivirus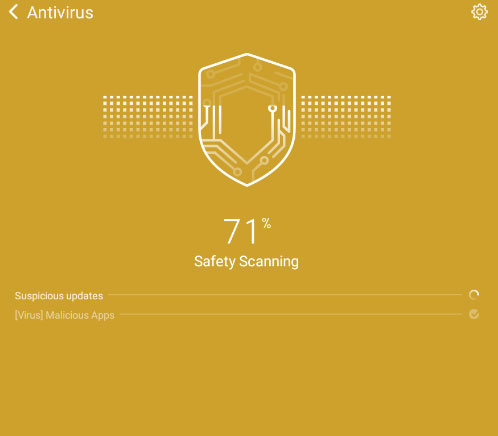 This app allow you to remove malicious spyware and adware from your device. This can be done as a surface scanning and also a deep scanning process. For this scanning it takes only a few seconds. And this app scans the newly downloading, installing apps automatically. But there is a small drawback. That is we can't control the type of the scan.
Battery saver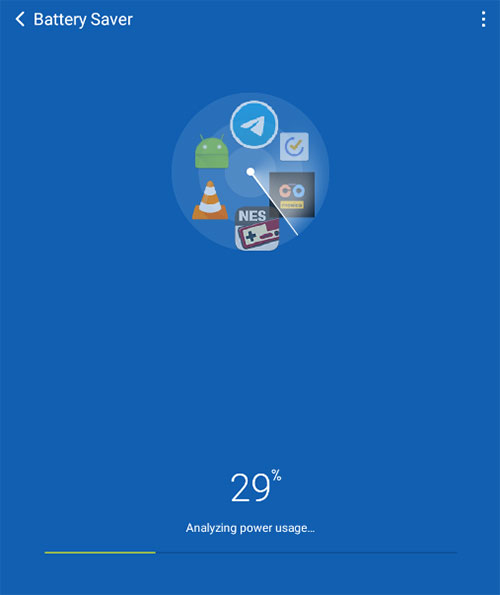 This app helps to enhance your battery life by hibernating the apps that are running in the background. Also it plays a role in cooling your CPU to the optimum temperature allowing it to save battery.
Phone boost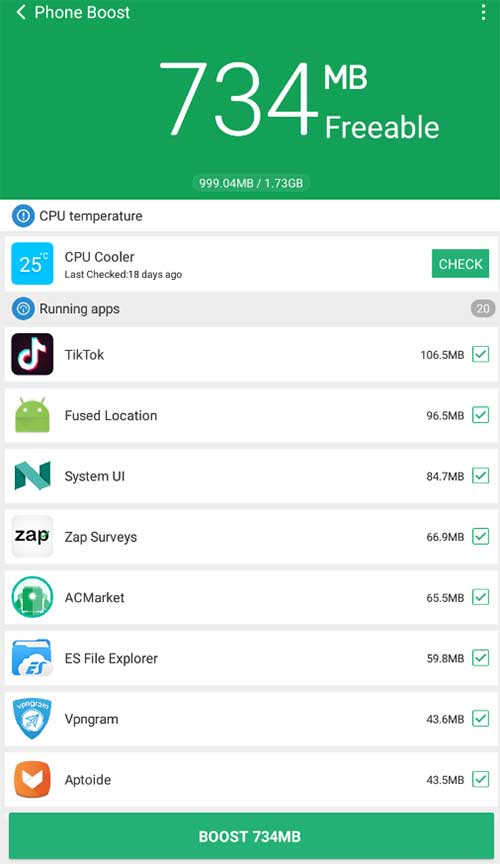 All the above features together help to boost your device by freeing up RAM. It let to maintain your device in an optimized condition.
In addition to the above features it will include the features like message security, AppLock, Wi-Fi security helps you to save your device from unsecure connections. It will protect you from unauthorized or fake connections.
The App is amazing in many perspectives. On the top of all, the above mentioned benefits can be achieved by only a one tap. It is very easy and a quick process. One tap will provide you with many benefits within a few seconds. So this app can be introduced as a great tool that will help to keep the device clean, tidy and optimized.