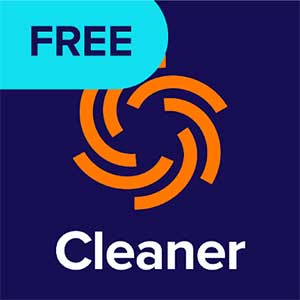 | | |
| --- | --- |
| Name: | Avast Cleanup |
| Version: | v5.7.0 |
| Size: | 34.8MB |
| Requirement: | Android 4.4 and up |
| Installs: | 50,000,000 + |
| Ratings: | 4.7 |
| Last Updated: | 18th July, 2022 |
You can download this application for free using Android play store. No need to search internet or websites for that. Just open Play Store application and search "avast". You will be able to see this application as the first result. Select and install. If not click below download link using your Android phone.
There are plentiful cleaner apps in the Android App Market. Some of them are Clean Master, CCleaner, Nox Cleaner, Deep Cleaner and many more. For this lot I am going to another cleaner app. The app Avast Cleanup. One of the most popular and powerful cleaner app. The apps usability is very advanced. Hence most of the Android users use this Avast Cleanup as their best cleaner apps. Let's have a quick review about this nice tool. Avast Cleanup.
Why you should go for Avast Cleanup?
Most of the app users find Avast Cleanup as one of the best apps to make it cleaner as well as to make it function smoothly like a newer one. Having Avast Cleanup like cleaner app helps you to be free from several issues. Some of these issues includes sluggish device, memory full device, quick battery draining, high heat and beyond. But nothing to worry. You can eliminate all these problems with the help of Avast Cleanup.
The app is free. But offers hundreds of nice features and options to make your device healthier that ever. So, I think you should try this nice tool on your Android too.
What Avast Cleanup does?
Mainly this Avast Cleanup does cleaning and boosting. If you have this cool tool with you then you can be sure that your device is 100% clean and pure. How can you say so? The app finds all the types of junk files very easily and quickly. And perform cleaning very effectively. It can find almost all junk files or unwanted files on your Android. Then remove them for you.
This has the possibility to remove bad quality photos and other media files from the device. These includes blur images, duplicated files, bad photos, and etc. This let you clean up your storage within seconds. Garbage is removed leaving only the best.
This prevents battery draining as well. Hibernate all the unwanted process running on the background. This prevents high battery draining. As well as this prevents the CPU getting heated. As well this clean your RAM boosting the Android.
You can view all the applications on your device at once. This lets you to have an idea about the sizes of each application and the amount of storage space used.
If you upgrade your Avast Cleanup for the premium version you can unlock some more advanced features that these. Some of these features can be named as removing annoying ads, customizing the themes, auto-adjusting battery usage and so forth.
Choose your version now and start to relish it for batter performance of the Android.