Avast Cleanup. One of the best know apps to make your Android cleaner and faster. This is a cleaner tool. Normally we need cleaner tools to be free from useless files stored up in out Androids. The app Avast Cleanup is a best app to perform the above action. Not only cleaning it also perform several other functions like:
App overview
Media overview
Saving the battery life
Features of Avast Android Junk Remover
Below listed some of the major features of this application. Feel free to install this app and find all the free features of this application. You can easily download this application from your default app store.
Cleaning all the useless or junk files
What are the useless files in an Android? usually the useless files in Android refers to as junk files. most of the time these are the files which uses by the Android for temporary functionality. These files need to operate some of the functions like installing an app, loading a certain website and for downloading some files. These files are needed if we want smooth functioning of the action we want to perform. But it is better to remove these files once they have been used. But finding these files manually is a difficult task. Sometimes we can't do it. In such occasions this app Avast Cleanup is of great help. The app finds all the hidden and clearly visible junk files very easily.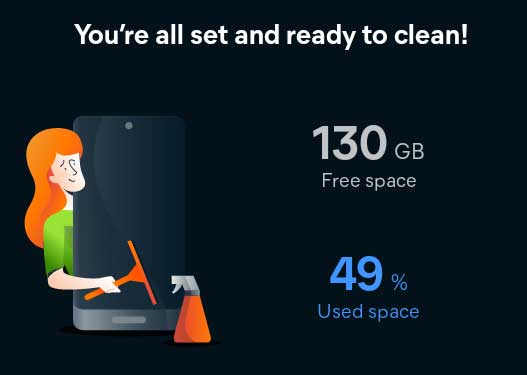 This helps in clearing the RAM effectively. This identifies and deletes rarely used apps by scanning through your Android. And also, it recommends to delete some of the more space consuming apps too. If you do not want the app, you can easily get rid from these apps.
Moreover, this also identifies some of the rarely used media files and delete them. It could recognize blurred photos with bad quality, duplicated files, similar photos and other files, and also it can optimize the sizes of the images too In order to free up more storage space.
App Overview
This lets you to view details of each and every app including their sizes and usage very easily in one place. In here you also can mange the notifications receiving on each of the app. If you do not want to receive notifications from an app then via this app you can easily disable those notifications. Can free from annoying notifications popping up time to time. This also allow you to uninstall the update versions of certain apps if you love to keep the previous version.
Media overview
Though the app you can get a clear idea about all most all the media files on the Android. you can view their sizes and can sort out them too.
Saving the battery life
The app can help you to extend your battery life by hibernating all the unnecessarily background running apps.
Here are only some of the features about the app Avast Cleanup. If you like to know and enjoy more then download and set it up freely on all your Android devices now.
Download Avast Android Cleaner APK
This is a free application that helps to get free storage space by removing junks and other unwanted files. That helps to increase phone speed or performance like Clean Master. Go to play store and search this app name. You will see this app appeared on search results. If not click below link using your Android phone.
| | |
| --- | --- |
| Downloads: | 50 million + |
| Ratings: | 4.6 stars |
| Reviews: | 1.18 MB |
| Size: | 37.5 MB |